The ever popular BBC staple, Doctor Who, has attracted a particularly strong following in the last decade. These fans, Whovians, are serious about this series. If you love a Doctor Who fan, here are some gift ideas that will surely cement your place as his/her number one companion 😉
Custom Gallifreyan Necklace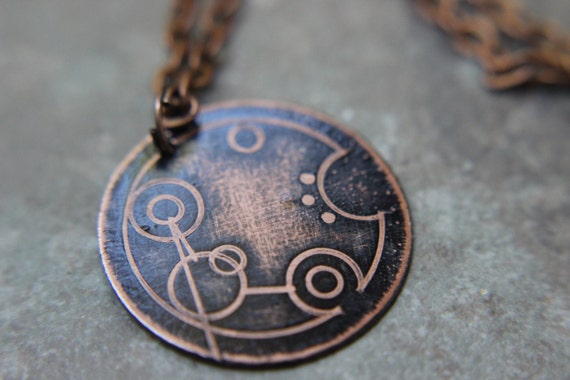 Gallifreyan, the language of the Time Lords, is beautifully designed. These necklaces are just awesome at utilizing the language's aesthetic potential. Be sure to order by Dec. 5th (USA) if you want to have guaranteed delivery by Christmas!
$15 plus shipping: http://tinyurl.com/o9t2tfq
 Doctor Who Quote Shirt
Redbubble
has countless Doctor Who shirts, but this one is my personal favorite. Both the design and quote capture a lot of what makes the show special. A big hit for any fan.
Customizable Sonic Screwdriver
Every aspiring Time Lord needs a trusty Sonic Screwdriver. This kit lets you take the pieces and parts from several famous Screwdriver designs and construct your own creation. Lots of fun for Whovians of all ages.
Expandable TARDIS Tent
Whether it's used for decoration in a nerd cave or for the best sci-fi playtime, this expandable tent brings the TARDIS into any home!
Custom TARDIS Converse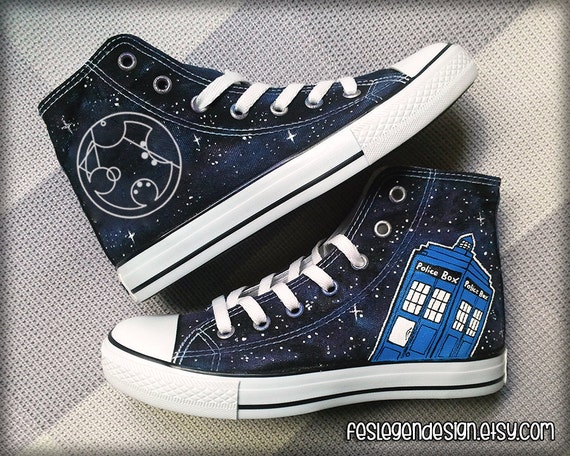 These custom Chucks come with the works – a hand painted TARDIS and your name in Gallifreyan against a cool night scape. Careful, a Time Lord might try to steal these off your feet…
– E.B.